Chevrolet Releases Pricing and Cab-Bed Formats for 2019 Silverado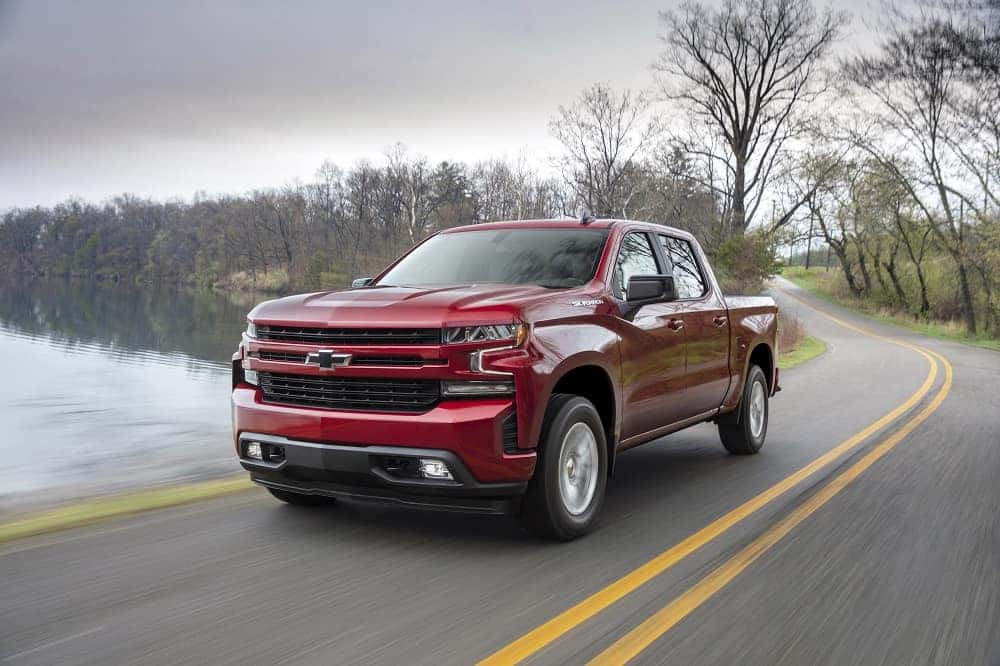 Chevrolet announced the biggest changes in recent history to its legendary Silverado lineup for the 2019 model year. Some of the key updates include an all-new look, reduced weight, and a new line of engines that include a turbocharged four-cylinder unit. Now we have all the pricing and cab-bed formats available for the 2019 Chevy Silverado. Find out more below.
Besides its new look, the 2019 Chevy Silverado is larger than the current generation in almost every measurable. It is 1.2 inches wider, 1.5-inches taller, 1.7-inches longer, and has a 3.9-inch-longer wheelbase. This added size also boosts the cabin length by up to 3 inches and increases cabin room by up to 4 cubic feet. And despite its larger footprint, the 2019 Silverado is up to 450 pounds lighter than its predecessor.
Chevy will kick off the 2019 Silverado's production with two of its five engines: the 5.3-liter V-8 and 6.2-liter V-8. The 5.3-liter V-8 engine will deliver 355 horsepower and mate to either a six-speed manual or an eight-speed automatic. The 420-horsepower 6.2-liter V-8 will pair with the new 10-speed automatic transmission.
There will also be three engines that will come at a later date: a 285-horsepower 4.3-liter V-6, a 310-horsepower 2.7-liter turbocharged four-cylinder, and a 3.0-liter inline-six turbo-diesel engine with to-be-announced output.
All the basic trims, including the Work Truck, Custom, and Custom Trail Boss will come standard with the V-6 and have an available 5.3-liter V-8 with the manual transmission. The LT and RST trims will come standard with the 2.7-liter turbocharged engine and an optional 5.3-liter V-8 with an eight-speed transmission. The Trail Boss will come only with the 5.3-liter V-8 and automatic transmission. The LTZ trim will come standard with the 5.3-liter V-8 and auto transmission, while the 6.2-liter and 3.0-liter diesel are options. Finally, the range-topping High Country model will come standard with the 6.2-liter V-8 or an optional 3.0-liter turbodiesel.
Numerous cab, bed, and engine options available, there's an equally large number of prices available. The base price will be $29,795 with the destination fee on the Work Truck with a regular cab and long bed. The double-cab models with a standard bed will start from $33,695 for the Work Truck and top out at $44,495 for the LTZ (destination fees included). The crew-cab models with a short bed will start from $36,095 for the Work Truck and top out at $54,495 for the High Country.
The 2019 Chevy Silverado isn't on our showroom floor yet here at Garber Chevrolet Saginaw, but it should arrive soon. If you need a truck sooner, we have plenty of 2018 Silverado models available. You can check out our online inventory of Silverados today and find the one you love.
Join the Conversation
Comments
comments