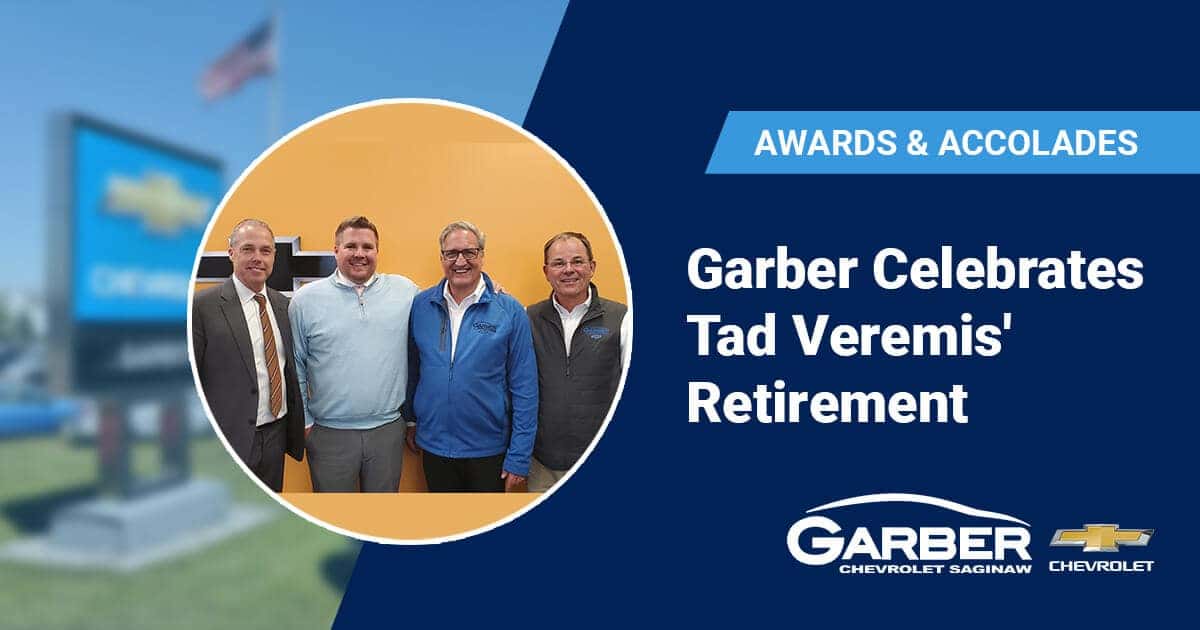 Our Garber team wants to express our sincere appreciation to Tad Veremis as he celebrates his retirement from Garber Chevrolet Saginaw in Saginaw, Michigan.
Tad retires with an impressive career of 27 years in the automotive industry. He has worked at Saginaw's Gratiot Road location for every one of those 27 years.
"After all of these years, Garber has treated me like a king," Tad smiled. "I think, out of all the dealerships out there, this is the classiest organization. It's been such a pleasure to work for Garber."
Tad and his wife will be "living the retired life" while pursuing passion projects and living in sunny Florida.
"Tad has been a loyal employee for 27 years," said the Garber Chevrolet Saginaw team. "We wish him the best with his future endeavors and hope he enjoys Florida life!"
And what advice would Tad give someone new to the automotive industry?
"If someone wants to work for a company that not only has class, but offers the opportunity to move up, Garber is the place to be," he said. "There are not too many companies like this."